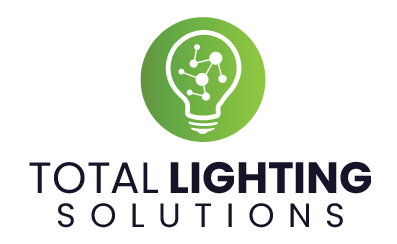 Your

vision

, our 

expertise

.

With our extensive international portfolio of LED lighting products, we can meet the requirements of any lighting project. In addition, our team of product development engineers can design custom products to meet your precise needs.

Commercial – Industrial – Residential

Contact a territory sales manager in your area to learn more.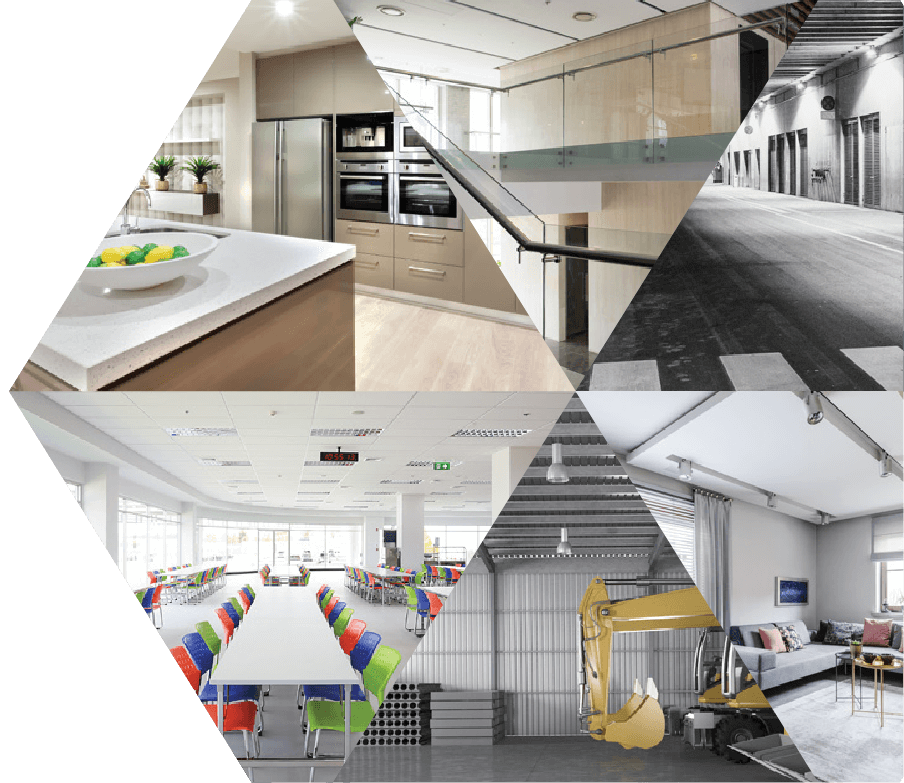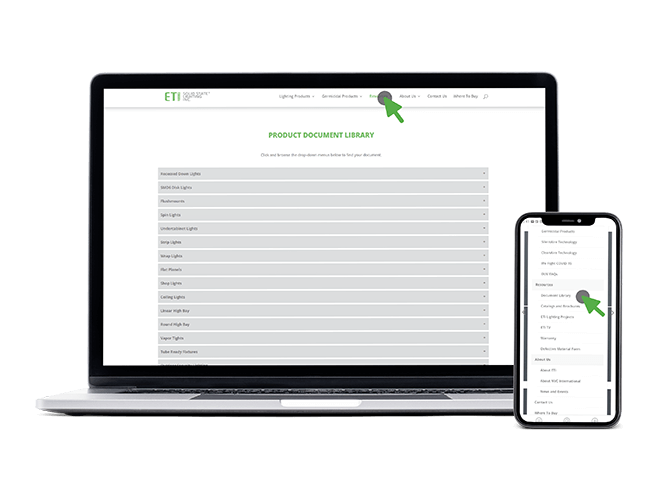 Resource Library
Get right into what you need fast with our all-in-one stop for spec sheets, manuals, test data and more.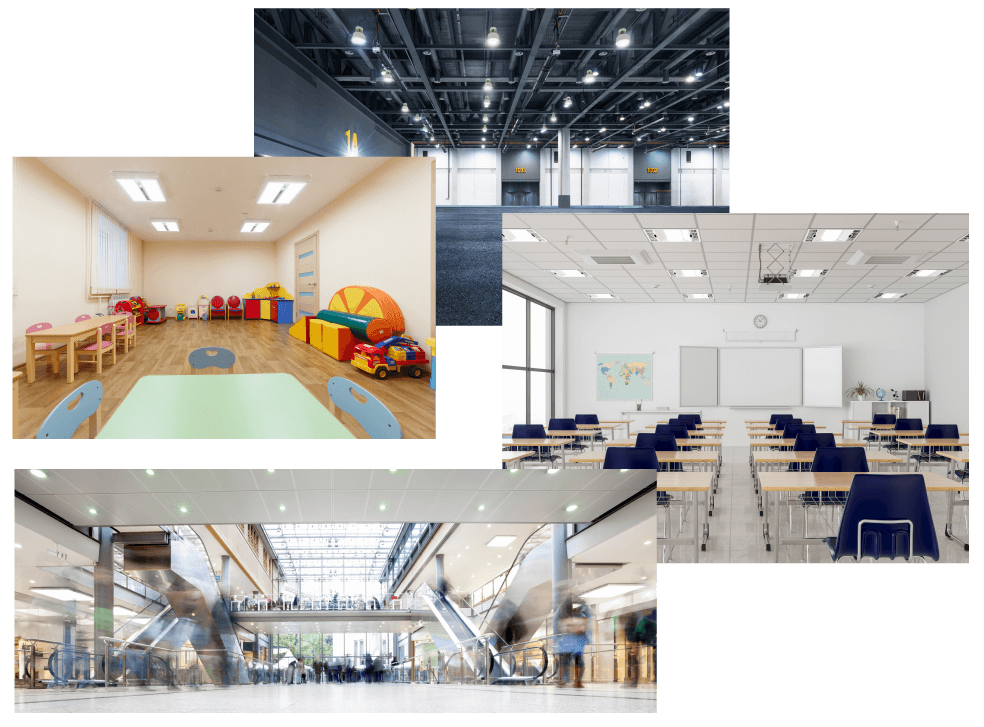 Germicidal Disinfection Lighting
The SilentAire product line offers a hybrid lighting & air disinfection solution that combines ambient LED lighting and GUV disinfection technology with an extremely quiet built-in circulation system that is 100% SAFE for people, pets, and occupied spaces while effectively killing 99.9% of bacteria, mold, fungi, and deactivating viruses in the air. SilentAire LED light fixtures contain a patent-pending circulation system that draws ambient air from a room into a sealed UVC disinfection chamber, preventing direct UVC exposure. The air is treated and disinfected with UVC wavelengths and then is recirculated back into the room as purified air.
Why ETi Solid State Lighting?
ETi Solid State Lighting, Inc. delivers high performing, high value LED lighting products to commercial, industrial, and residential consumers across the US and Canada.
As a wholly owned subsidiary of Elec-Tech Solid State Lighting (HK) Ltd and NVC International Holdings Limited, ETi Solid State Lighting offers a broad range of LED lighting fixtures, retrofits and replacement lamps.
Our manufacturing capabilities, end-user driven collaborative product development capability, and global management team have established ETi Solid State Lighting as a leading LED lighting brand as well as one of the largest private label manufacturers of LED lighting products to the North America market.
Our new North American corporate headquarters and 190,000 sq. ft. distribution center is located in Wheeling, IL.