Eti is a subsidary of nvc international
Global Operation
NVC International's operation spans 29 countries with five regional sales offices across the USA, Europe, Asia, and the Middle East. As a 100% vertically integrated global supplier of LED components, lamps, and luminaires, we sell to many of the largest lighting brands and retailers in the world.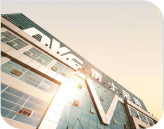 Manufacturing
NVC International, ETi's parent company, is the largest lighting manufacturer in China with over 6 million sq. ft. of manufacturing space and 10,000 employees. Our expanded manufacturing footprint in Vietnam will allow ETi to continue to offer our customers innovative, high-quality LED lighting products at a competitive price.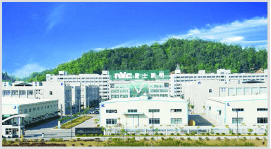 Quality & Innovation
100% of our innovative, patented products feature high-quality Samsung LEDs. Our robust product development organization features four R&D centers and over 90 mechanical and electrical engineers.

Global Partnerships
NVC International and Samsung are proud to be strategic LED partners. All of our lighting products feature Samsung's high-quality LEDs.