About ETI
ETi Solid State Lighting, Inc. – A Unique Approach.  Extraordinary Results.
ETi Solid State Lighting, Inc. delivers high performing, high value LED lighting products to commercial, industrial, and residential consumers across the US and Canada. 
As a wholly owned subsidiary of Elec-Tech Solid State Lighting (HK) Ltd and NVC International Holdings Limited, ETi Solid State Lighting offers a broad range of LED lighting fixtures, retrofits and replacement lamps.
Our manufacturing capabilities, end-user driven collaborative product development capability, and global management team have established ETi Solid State Lighting as a leading LED lighting brand as well as one of the largest private label manufacturers of LED lighting products to the North America market.
Our new North American corporate headquarters and 190,000 sq. ft. distribution center is located in Wheeling, IL.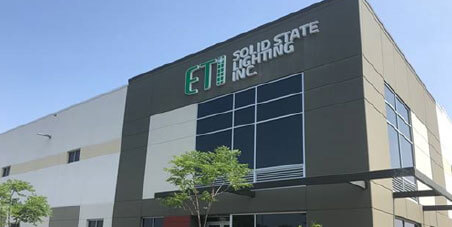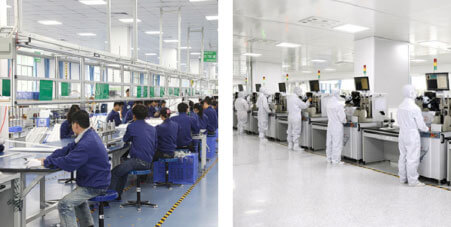 Global Operation
Our Operation spans 29 countries with five regional sales offices across Europe, Asia, and the Middle East.  As a 100% vertically integrated global supplier of LED components, lamps, and luminaires we sell to many of the largest lighting brands and retailers in the world.

Manufacturing
NVC is the largest lighting manufacturer in China with over 10,000 employees and factories in Huizhou (Guangdong), Wanzhou (Chongqing), Jiangshan (Zhejiang) and Qingpu(Shanghai). NVC also operates an assembly factory in UK.

Quality & Innovation
100% of our innovative, patented products feature quality Samsung LEDs. Our robust product development organization features 4 R&D centers and over 90 mechanical and electrical engineers.

Private Labeling
We collaborate with customers and brands across the world to quickly develop custom, private branded LED lighting products. Our vertically integrated organization ensures that all of our LRF lighting products meet our high quality and performance standards.