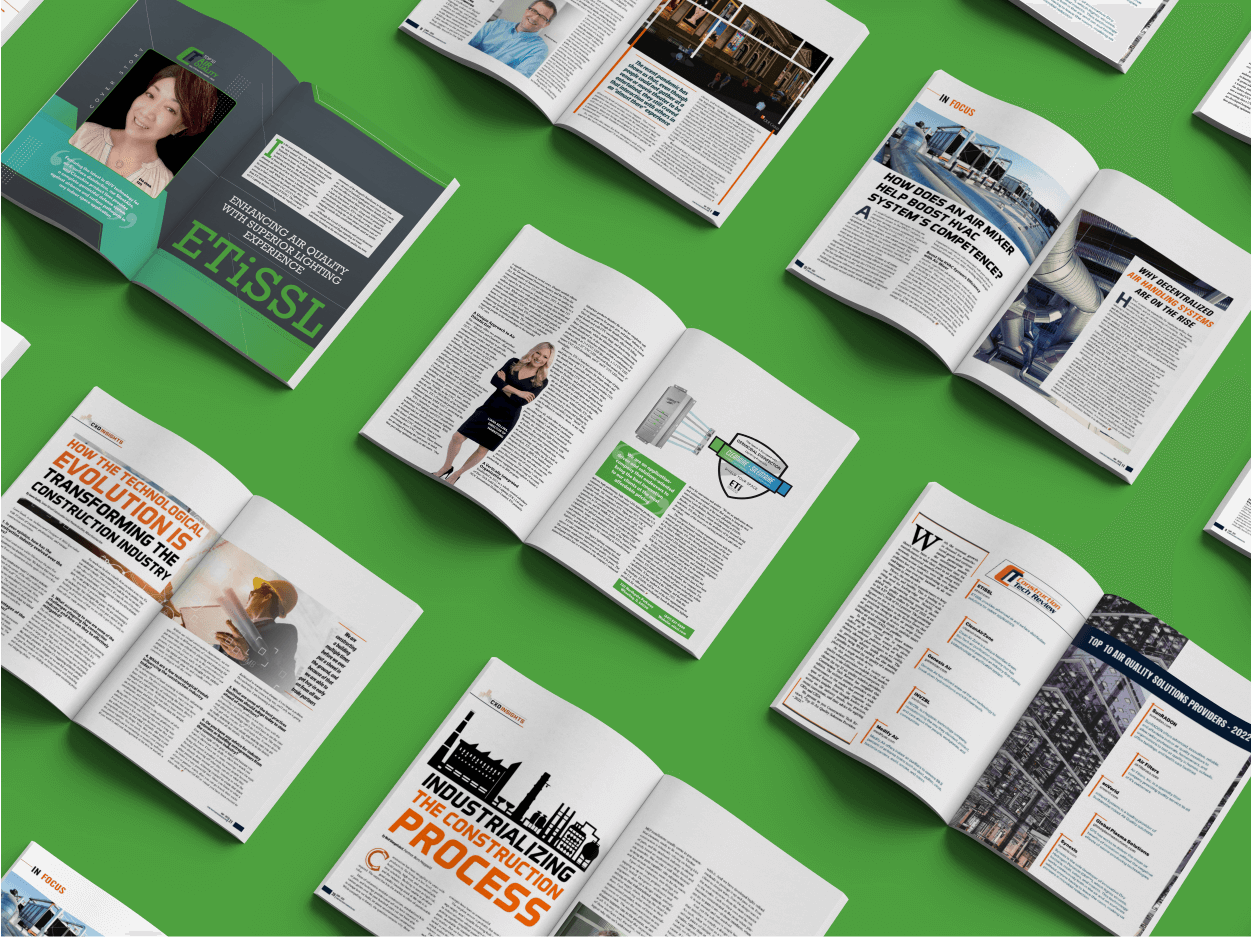 We are excited to share that ETi SSL has been selected as one of the "Top 10 Air Quality Solution Providers 2022" and are being featured on the cover of this month's Construction Tech Review magazine. 
This edition focuses on Air Handling Systems and highlights providers delivering advanced air quality solutions through pioneering technology. ETi offers two germicidal product lines—SilentAire and CleanAire— that leverage GUV disinfection technology to provide comprehensive surface and air disinfection, protecting residents against bacteria, molds, fungi, and viruses in any indoor space. We have focused on expanding our catalog of LED lighting solutions by developing and integrating germicidal technology into our products, keeping the end-user and their safety in mind.
Read the full article and learn from other industry leaders by clicking below.