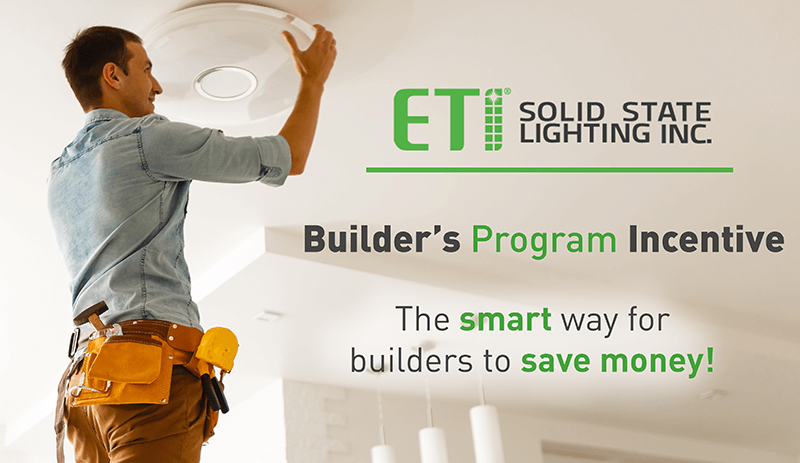 The Builders Program Incentive (BPI) is designed for builders and contractors to be able to streamline their costs, get inventory forecasting, and reduce their concerns centered around out of stock or ever-changing price fluctuations.
Our program allows builders to show model homes and design centers upgraded to feature our product lines. Builder and Contractor forecasting ensures an accurate plan for materials needed throughout the year. Additional rebate incentives and perks apply to qualifying partners.
ETi Solid State Lighting's national sales team provides training and servicing of accounts to ensure engagement throughout a builder's partnership in our program.
A simplified process for builders and contractors to qualify for:
Rebate Incentives
Model Home Build Allowances
Design Center Build Allowances
30-day Notice for Price Increase
60-day Notice of Discontinuation
Download more information about BPI and see your savings possibilities:
Contact one of our ETi representatives near you to find out more, and how you can join our program!